PRODUCER WAYNE "LONESOME" BROWN DONATES TO HOMELESS MAN!
Producer Wayne 'Lonesome' Brown with a contribution of $10,000 which will go towards 81-year-old Rosalvo Patterson's medical expenses. Patterson has been living in a crumbling chicken coop in St Catherine for the past five years. (PHOTO: LIONEL ROOKWOOD)—
MEMBERS of the entertainment fraternity are being urged to join in helping 81-year-old Rosalvo Patterson, who has been living in a crumbling chicken coop in Jericho, St Catherine, for the past five years.
Yesterday's call was made by music producer Wayne 'Lonesome' Brown who donated $10,000 towards the ailing Patterson's medical bills.
Patterson's plight was highlighted by the Jamaica Observer on Thursday.
"When I read the story, I was moved and just wanted to use this occasion to donate the first of several planned donations," Brown told the Observer at his Red Hills Road studio in St Andrew yesterday.
"I am using this opportunity to call on other entertainers, Jamaicans, to come together to help in whatever way they can because, as a team, we can do more," he continued.
The $10,000 was remitted to a neighbour, who had been assisting the elderly man with food.
"This donation will go towards his medical bill as he is set to visit the doctor to do a blood test on Monday," said the woman, who asked to remain unidentified.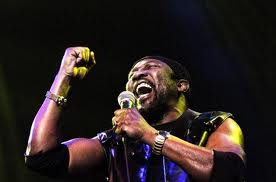 Meanwhile, veteran musician Toots Hibbert, who was also present at the studio, said he was moved by Patterson's situation and was particularly hurt by the treatment being meted out to the country's seniors.
"I think the situation is very sad. Outrageous to see one of our own living that way. I am very concerned about how our seniors are being treated in this society," said Hibberts.